04
climate action + public engagement + woodworking + user research + user interface design
---
Treeggered


public engagement in urban forests // graduate studio II

︎



tree canopy equity // RISD - Maharam fellowship

︎︎




How might we increase public engagement towards safeguarding our urban forests?
Treeggered, stemmed from an urgent need to enkindle the general public towards safeguarding our forests through increased engagement and empathy building with the natural environment.
---
Increasing forest fires, insect infestations, continued destruction of forests for housing projects and the fight for one natural resource over the other. Many other factors including the plantation of invasive species for the mere value of beautification over sustenance are also affecting the forest ecosystem greatly.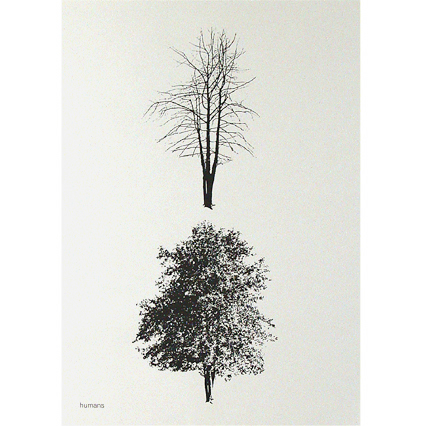 Poster by Mike Mills
"I grew up in strong connection with trees, gathering their autumnal nut bounty, climbing their blooming branches in the spring and summer, watching their limbs against a winter sky. Although I spent much of my childhood in cities, these opportunities were available to me. I can't imagine life without trees around."
// Student, Brown University
---
Phase 1.0: Opportunity Mapping

To kickstart the problem framing and design opportunity mapping, I laid out the ever growing research and inputs from books, online resources and interviews with relevant stakeholders.

Through direct conversations with citizens in different parks and open spaces alongwith creative social media outreach, I put together a series of questions for my user group. Mapped below are the steps that followed including conversations with specialists, chalking out design tools, experiments, and benchmarking.



Keywords

positive reinforcement
empathy buildging
collaboration
memories & storytelling
co-habitat


Core Questions

How often does one interact with trees on their walk in the park?
What do these interactions look like?
Does time spent with nature encourage them to extend beyond appreciation and into action?
What does action look like. What forms can it take?




---
Phase 2.0: User Testing & Participatory Design

With many a walks in Blackstone Park Conservency, I stumbled upon tree stumps that once stood tall and proud. The idea of creating engagement around the stump was conceptualized to rebuild degraded tree stumps and bring them to the forefront of the audiences' conversations, thereby providing an opportunity to learn, contribute and collaborate towards land redevelopment efforts.

For initial user testing, I created handwritten notes on the stump with a couple of branches picked from around the location to understand whether people would respond and contribute to the growth of this piece.


L-R // Bare stump week 1/3︎︎︎ week 2/3 ︎︎︎ week 3/3
In three weeks, the bare stump grew with branches of different sizes, pointing towards participation and camaraderie between all the participants.


---
Concept sketch for an interactive sculpture design using parts of the above participatory test


Phase 4.0: Building The Installation
Handcrafted using twigs and branches gathered from the above participatory test and from around the park, each of the hexagons on the sculpture hold a piece of information, an anecdote from the trees themselves; From the harsh realities of a changing climate to the many urban stresses caused by us humans.


---

The sculpture was installed at Blackstone park in Providence, Rhode Island for a period of one month. In this time, several people viewed and interacted with the piece. It became like a treasure hunt in the park for local residents to spot the sculpture and pick the black oak acorns. Some even tried to replicate more bare stumps in the park by placing branches and stems on them. The project became a ritual for the locals and a channel for further conversation.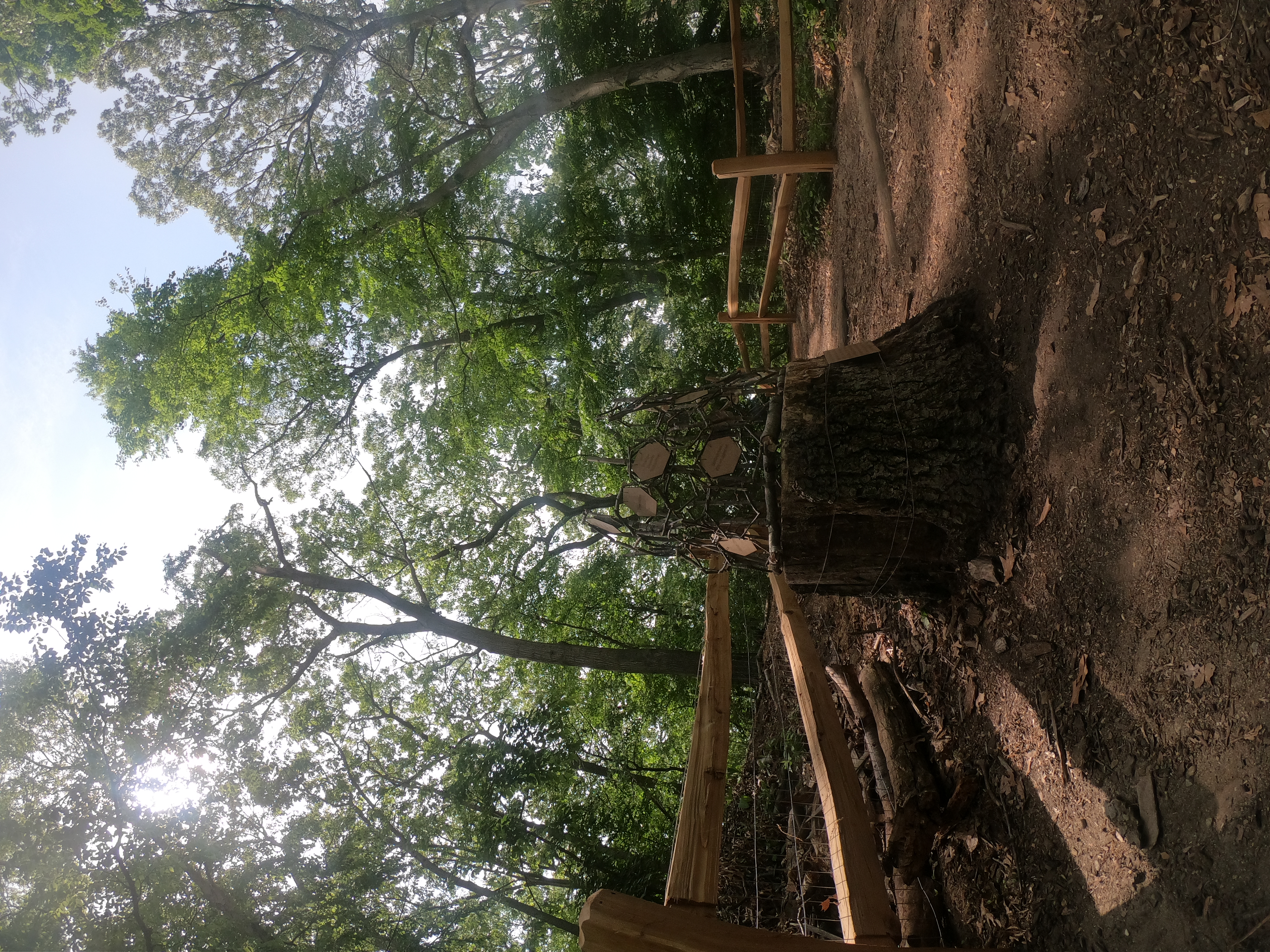 ---